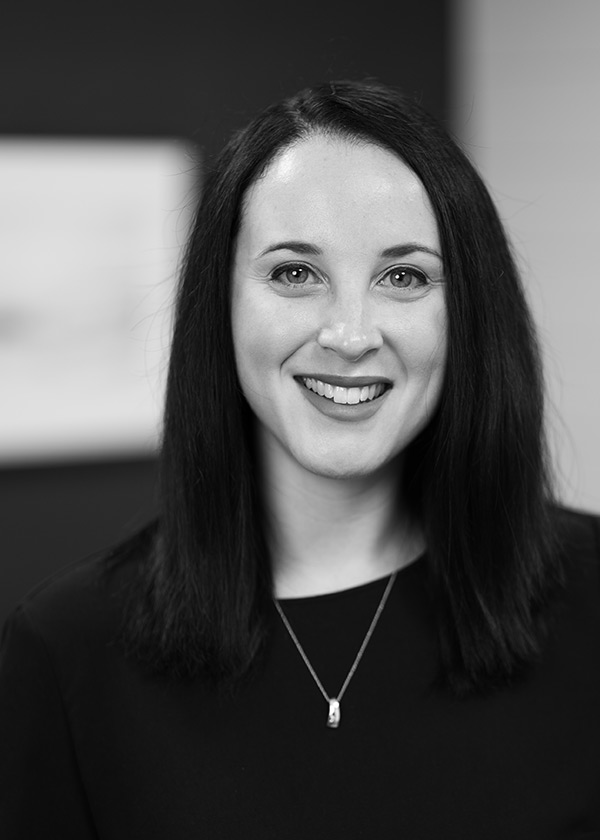 Jennifer's practice is focused on commercial and residential real estate.  She works with clients on a variety of matters relating to the purchase and sale of various types of commercial and residential properties.  She has advised clients on purchase agreements, financings, leases and other real property matters.
Jennifer was born in Penetanguishene and raised in Midland.  She is a graduate of the Schulich School of Law at Dalhousie University.  While at law school, Jennifer completed a placement at the Nova Scotia Law Reform Commission and she also completed part of her legal studies at Lund University in Sweden. She was an active volunteer, working with the Dalhousie Journal of Legal Studies, Pro Bono Students Canada and Dalhousie Law Community Outreach.
Prior to law school, Jennifer earned a Bachelor of Education from Queen's University, where she obtained the Ontario College of Teachers Scholarship for Excellence in Teacher Education.  She also has an Honours Bachelor of Arts from Queen's University, where she was awarded the Governor General's Academic Medal for being the top academic student in her program.
Jennifer summered with HGR Graham Partners in 2014 and afterwards worked at a leading Toronto Bay Street law firm, completing her articles and working as a real estate associate for four years before returning home and joining the HGR Graham Partners team as an associate in 2021.
Jennifer is currently a member of the Midland Cultural Centre's "A Day in the Life" committee. Jennifer enjoys travelling, music, baking, being outdoors and spending time with family and friends.
---
Credentials
Legal Education:  Dalhousie University, 2016 (JD); Queen's University, 2013 (B.Ed); Queen's University, 2012 (BA Hons)
Admitted to Bar:  2017
Areas of Practice:  Real Estate Law