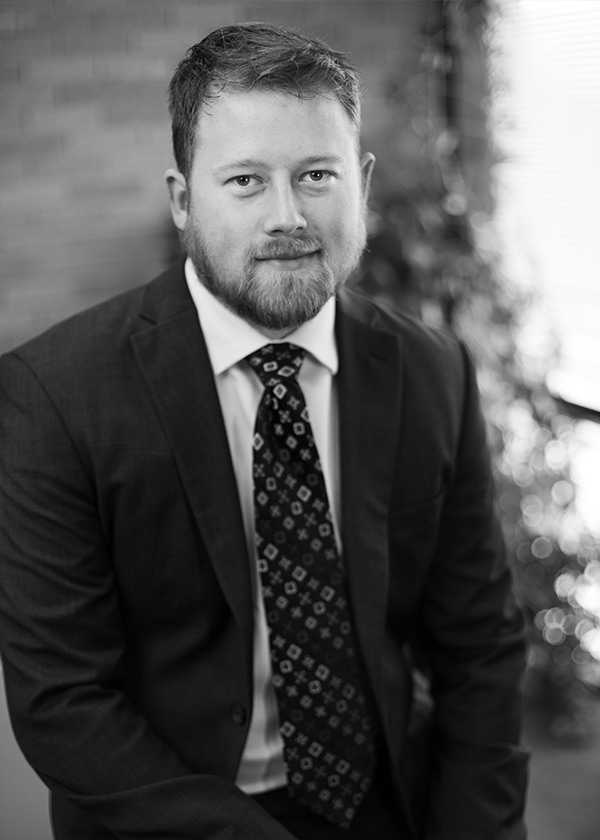 Joshua grew up in Simcoe County and is excited to return to practice law with HGR Graham Partners LLP, after having completed his post-graduate studies in London, Ontario. Joshua's undergraduate degree is in engineering and provides technical knowledge that can be an asset in his current practice areas.
Joshua completed his undergraduate program and law school concurrently at the University of Western Ontario. He then went on to complete his articles at a full-service firm in London Ontario, where he gained valuable experience within the areas of Real Estate, Municipal and Land Development, which continue to be his areas of practice. He has had experience with various Land Development and Municipal matters since working with HGR Graham Partners and continues to work on matters with private developers, municipalities, and other organizations. Joshua's practice also includes residential and commercial real estate of all varieties.
Joshua is eager to apply his skill-set and unique background to help the community. He is currently a board member of the Simcoe County Young Professionals Association. Outside of the office, Joshua may be found golfing, hiking, skiing, reading or spending quality time with his friends and family.
---
Credentials
Legal Education: Western University
Admitted to Bar: 2019
Areas of Practice: Real Estate Law, Municipal Law & Construction Development & Contract Law